The offer includes a 1 night stay in a double room, plus rental of a normal or electric bike.
Check out all of our options that include accommodation with one or more meals of your choice.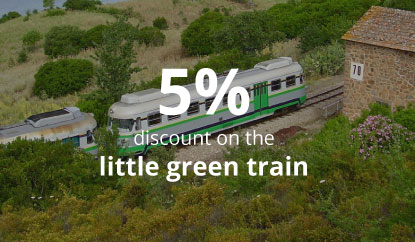 Discover the nuraghes of the area with the Green Train. Stay with us and you will get a 5% discount.